Boho Star Moon Sun Anxiety Ring
Regular price
$39.00 USD
Sale price
$27.99 USD
Unit price
per
Sale
Sold out
Description
Sun ring. Galaxy ring. Moon and star silver ring - Women's Moon ring. Star ring. Stainless steel ring for her Ladies Rings Vintage Jewelry

Our New Unisex Moon and Sun ring
Style: Silver | Gold | Black + Gold | Black + Silver
Material: Pure Stainless & Titanium steel
NEVER TARNISH! Don't be afraid to wash your hands with soap and water wearing this ring!
!USE a Size Guide (last picture) and Choose Yours!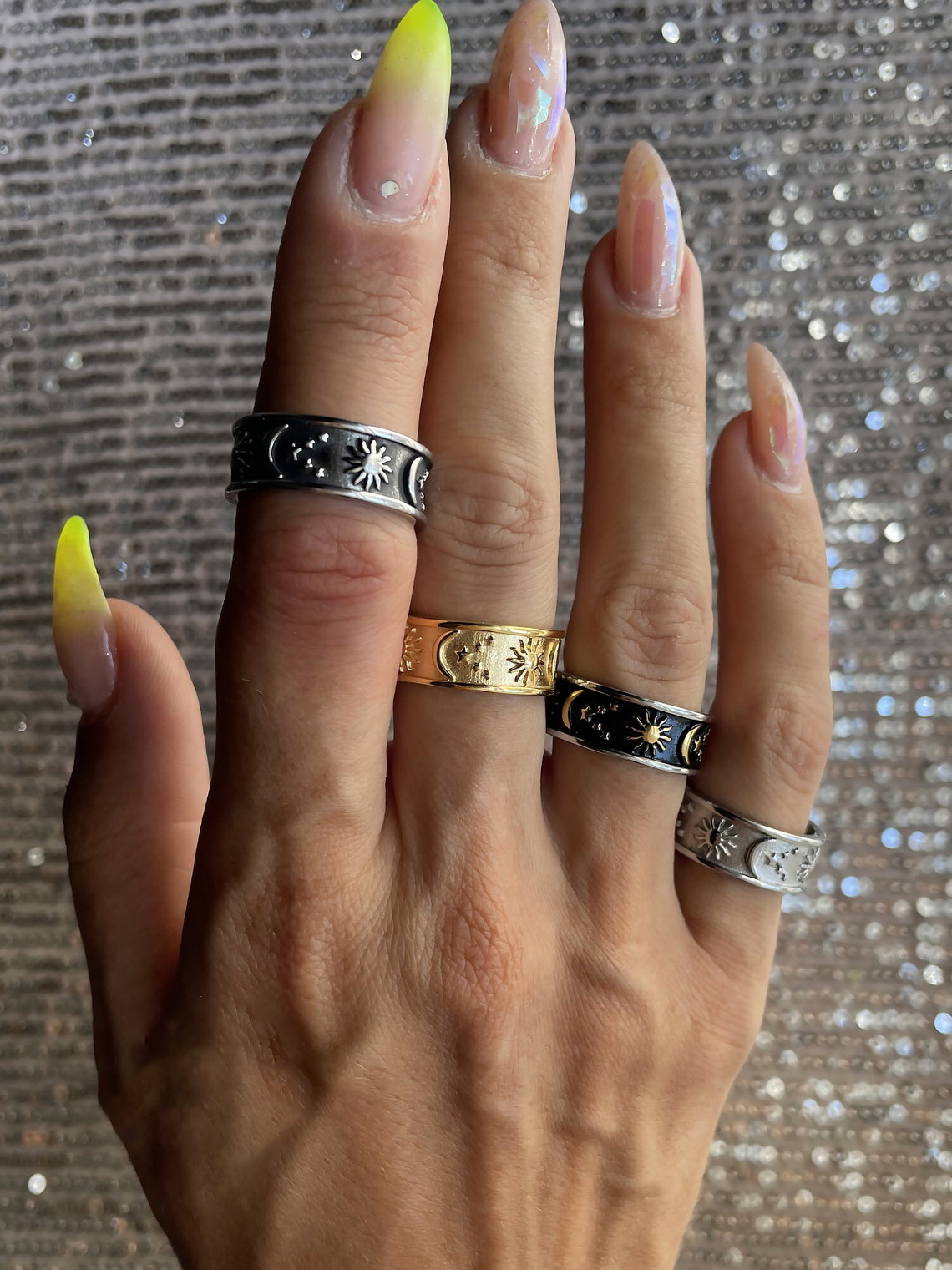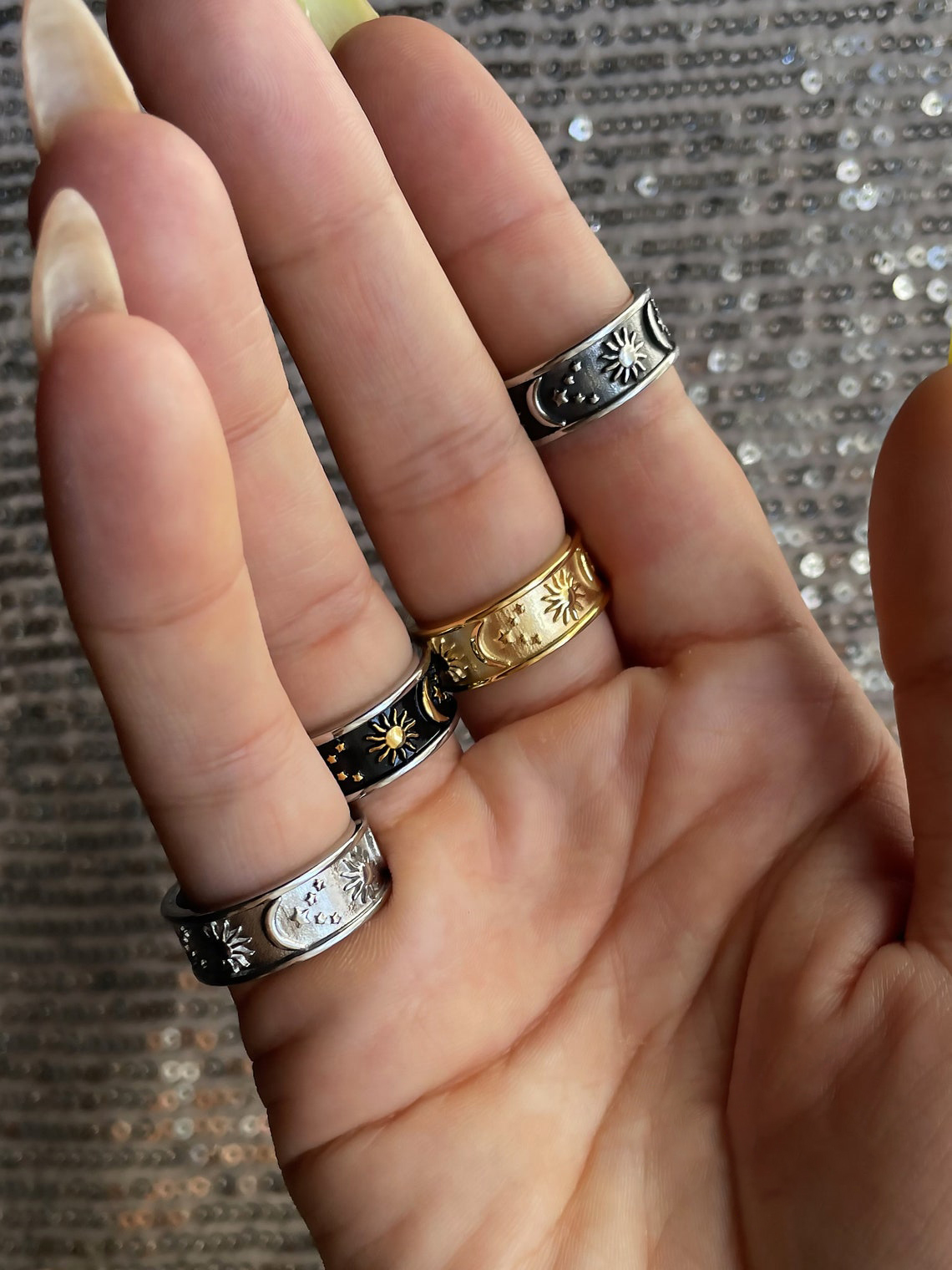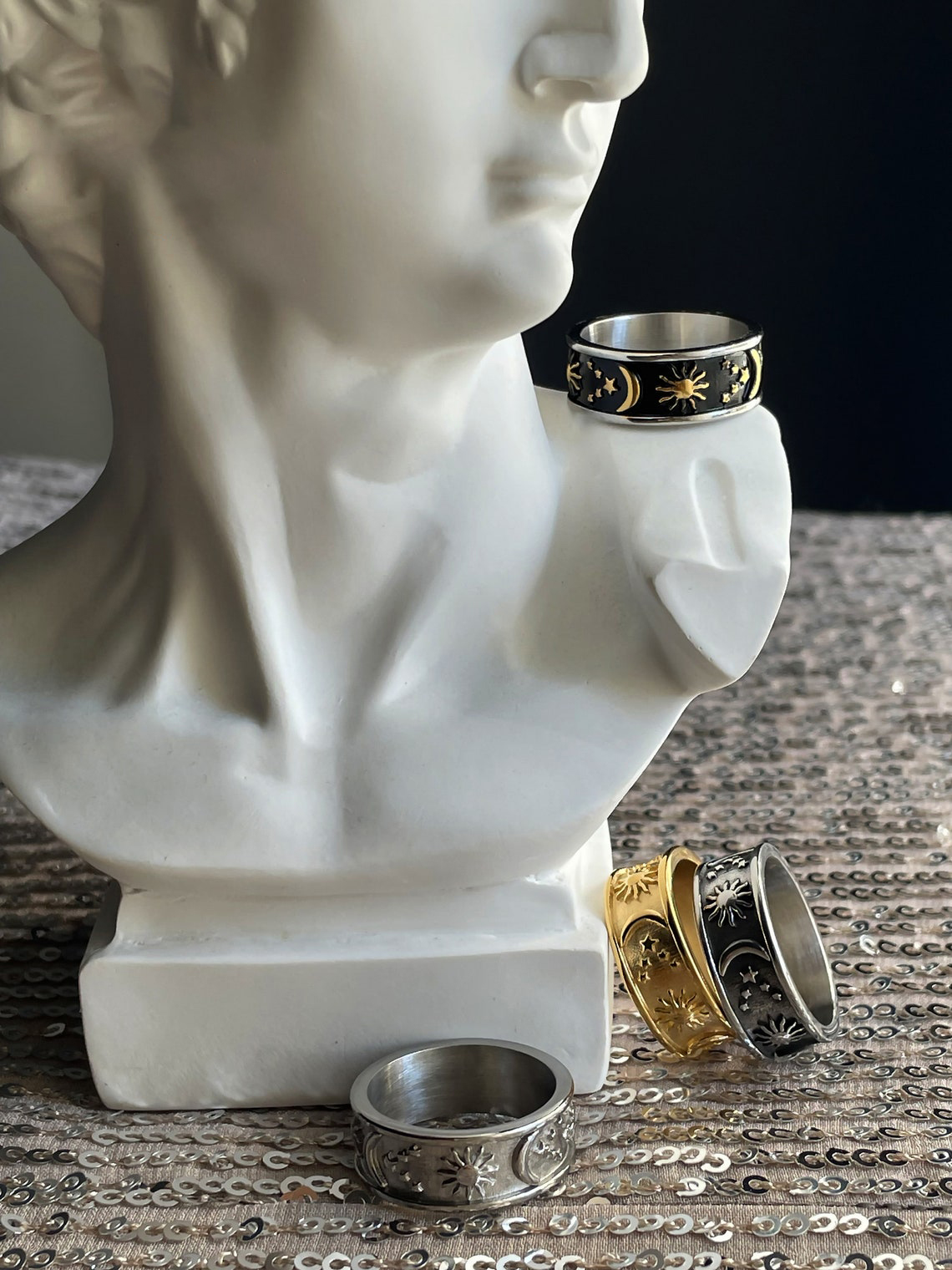 If you're like over 30 million Americans who bite their nails. you'll love this. A ring that spins against your finger is a great way to prevent nail biting.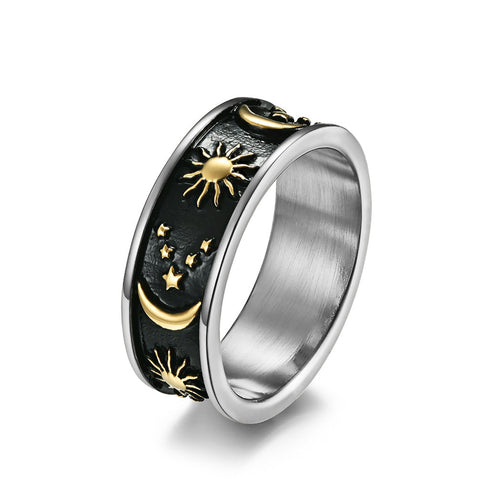 Materials
Ourrings are handcrafted and made withhypoallergenic.tarnishandcorrosion resistant 316L stainless steel.

All jewellery does not contain chromium. nickel or lead.
Sizing: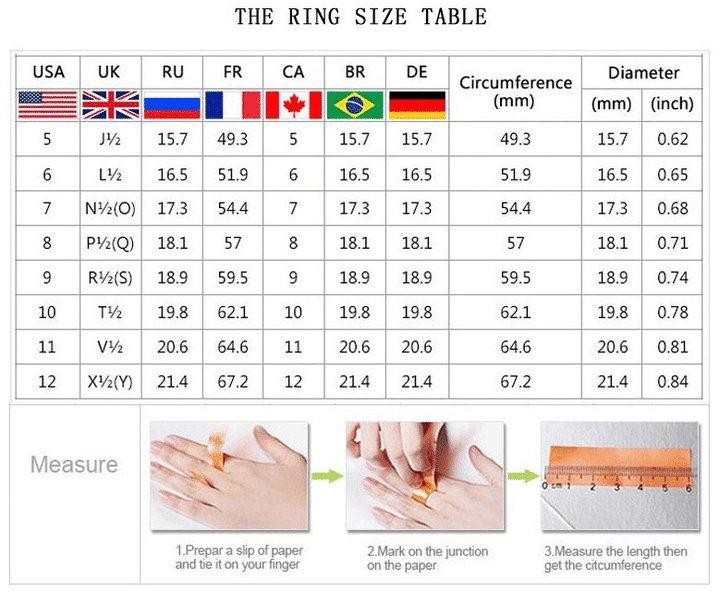 There are many annoyances in our daily life. such as working. teaching children or quarrel with others... We should try our best to solve these problems. so why not try Fidget Rings for Anxiety? Relief your stress easily. make you happy!
Anxiety rings smooth spin!
It spins speedly & smoothly with a flick of the thumb. If give a strong drive. it will spin several revolutions with a small metallic sound. a light clinking noise. They're on par with the sounds you'd hear from dangling earrings or wearing several bracelets on the same wrist.
What Situations Can Anxiety Rings Be Used?
JewelleryCare:
Ring's are durable and high in quality. However. it is important to treat it with care to keep it looking good as time goes on. jewellery should be removed when bathing or applying lotions and perfumes to ensure a long-lasting shine.
To clean. wipe with a soft cloth. Avoid frequent contact with strong chemicals. such as detergent. bleach. perfume. etc. Store in a jewellery box or soft cloth.
We stand behind our products.If you are not completely satisfied with your purchase. please email support@relaxforlove.com and our friendly team will get it solved!