Daisy Flower Anti Anxiety Spinner Ring
Regular price
$38.99 USD
Sale price
$28.99 USD
Unit price
per
Sale
Sold out
Handling time>> Ship within 24-48 hours after payment

Shipping>> We'll arrange the fastest shipping for you

PaymentsViaPayPalandCreditCard.

Returns>>100%Money Back Guarantee.

Order Over $50 Free Shipping

Gift for your loved one



:

We have our own factory and patent design copyright. distinctive handpainted. glistened and enameled. support verification.
Don't go another day feeling nervous. unfocused or uneasy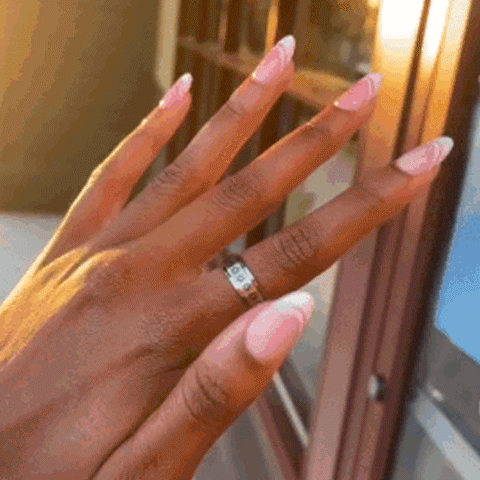 Our rings serve as calmingcompanions for anyonesufferingfrom ADHD or anxiety. The freely rotating outer layer isthe ideal fidget to relieve tension. increase focus or reduce stress. all while maintaining a high quality look and feel.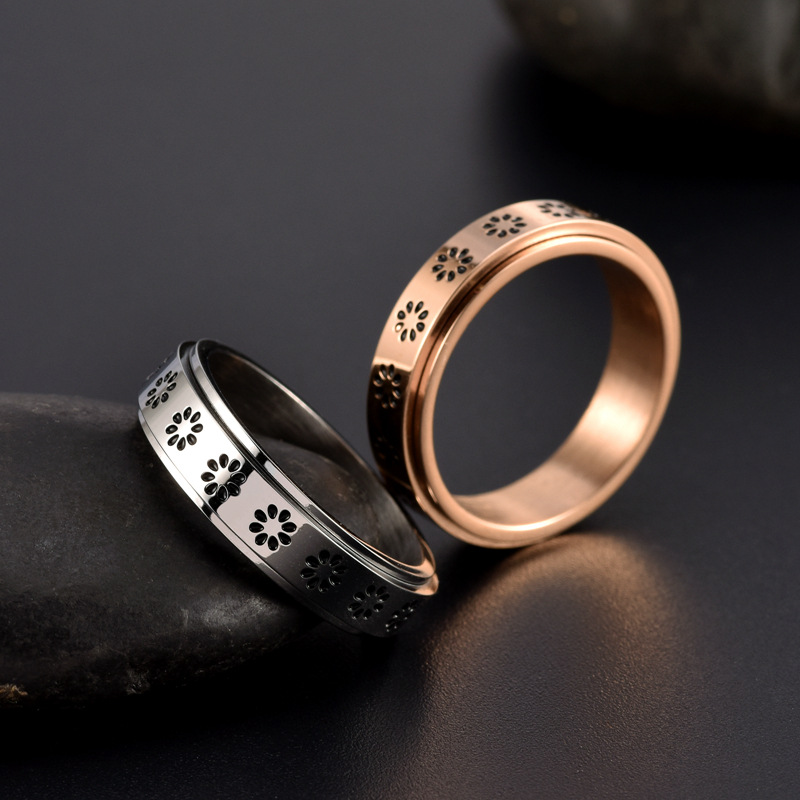 Health benefits
Increase focus: smooth fidget designed to keep your mind on track
Kick badhabits: forget nail biting. hair pulling or foot tapping
Relieve anxiety: seamless spinning known to help relieve tension and stress
Shop with confidence
No rust:

we do not use iron in our rings so rust can not occur

No green fingers: we only use "non-reactive" metals to avoid green fingers




GORGEOUS DESIGN

¡°So many stars up there in the sky and so many girls down here passing by; But the moon stands alone in the night and in my world only you stay by my side.¡±
This ring incorporates classic moon and stars elements.
Exquisite carved patterns bring beauty to your life.

WHAT SITUATIONS CAN ANXIETY RINGS BE USED?

Significant Gift -- Get Rid of Bad Mood!

Help you divert attention and solve bad problems such as finger biting. Help you stay focused when you're encountering resistance at work.
Help relieve stress and drive away ba feelings when you're feeling bored. Perfect as a stress relief tool. Help you get rid of parenting anxiety.

Materials

This ring is available in stainless steel and S925 silver.

MADE OF REAL 925 STERLING SILVER. 100% HYPOALLERGENIC FOR SENSITIVE SKIN. NO TURN FINGER GREEN.

OUR RINGS ARE HANDCRAFTED AND MADE WITH HYPOALLERGENIC. TARNISH AND CORROSION RESISTANT 316L STAINLESS STEEL.

All jewellery does not contain chromium. nickel or lead.

Just as Gold is associated with the sun. Silver has long been associated with the moon and her Goddesses; and a crescent moon has been it's symbol since ancient times. Believed to have medicinal properties. Silver has been used since medieval times through the present for healing and protection. Metaphysically. Silver strengthens the physical and astral connection. and can be used to reflect and enhance the energy of the moon. Silver enhances psychic ability. when worn while sleeping will promote prophetic dreams. and as the moon reflects the sun's light. so too. will silver reflect unwanted or malicious energy..

Sizing:

STERLING SILVER ANXIETY RINGS FOR STRESS RELIEF

There are many annoyances in our daily life. such as working. teaching children or quarrel with others... We should try our best to solve these problems. so why not try Fidget Rings for Anxiety? Relief your stress easily. make you happy!

ANXIETY RINGS SMOOTH SPIN!

It spins speedly & smoothly with a flick of the thumb. If give a strong drive. it will spin several revolutions with a small metallic sound. a light clinking noise. They're on par with the sounds you'd hear from dangling earrings or wearing several bracelets on the same wrist.

JewelleryCare:

Question 1: Why does silver jewelry turn black or green?

Answer: Silver becomes black because of hydrogen sulfide (sulfur). a substance that occurs in the air. When silver comes into contact with it. a chemical reaction takes place and a black layer is formed. Silver oxidizes faster in places with a lot of light and high humidity.

Question 2: Does it mean that the silver jewelry isn't real if it 'turns black' ?

Answer: Not really. All real or sterling silver can tarnish under the right/wrong conditions like contacting sunscreen. shampoo. soaps. cleaning agents. chlorine. bleach) but occasionally sterling silver may also react to individual skin acidity. hormonal changes or even multivitamins. medications or antibiotics. But it can be cleaned and polished as good as new and prevented from tarnishing again. Prevention is better than cure!

Question 3: How to keep the sterling silver jewelry fine?

Answer:1. Keep it clean. After wearing your sterling silver jewelry. clean it with a dry soft cloth. or polishing cloth. before storing it away.2. Keep it safe. Store your clean dry sterling silver jewelry in a dry airtight container. Small zip bags or velvet bag work well.

 

We stand behind our products.If you are not completely satisfied with your purchase. please email support@relaxforlove.com and our friendly team will get it solved!